Meet Our Team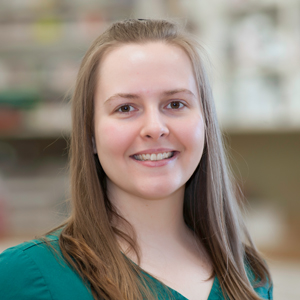 Jessica
Jessica is a Licensed Veterinary Technician. She graduated from Macomb Community College's Veterinary Technician Program in 2016 with an Associate of Applied Science Degree in Veterinary Technology.
Jessica began work in the field in 2010 as a kennel attendant at a boarding facility. She later worked as a veterinary assistant in general practice for over two years, and also worked as a veterinary assistant at an emergency practice for a year. After graduating and becoming licensed, Jessica left general practice to work in emergency medicine full time when she joined AEC in 2016 as an LVT.
"I love working with exotic pets and the unique challenges that they bring - I am always learning something new."
Jessica has two tabby cats (Ivan and Stormageddon), a rat (Chell), a guinea pig (Tapioca), and a Chihuahua (Chorizo). Jessica has also recently started volunteering at the Organization for Bat Conservation.